Cultural Revolution: Name Change
Barkhor, a place of religious and commercial significance was renamed "New Broadway" after an announcement carried out in an issue of the Tibet Daily newspaper dated August 29, 1966. A billboard with "New Broadway" written in Chinese and Tibetan language sits atop a wall beside a portrait of Mao Zedong.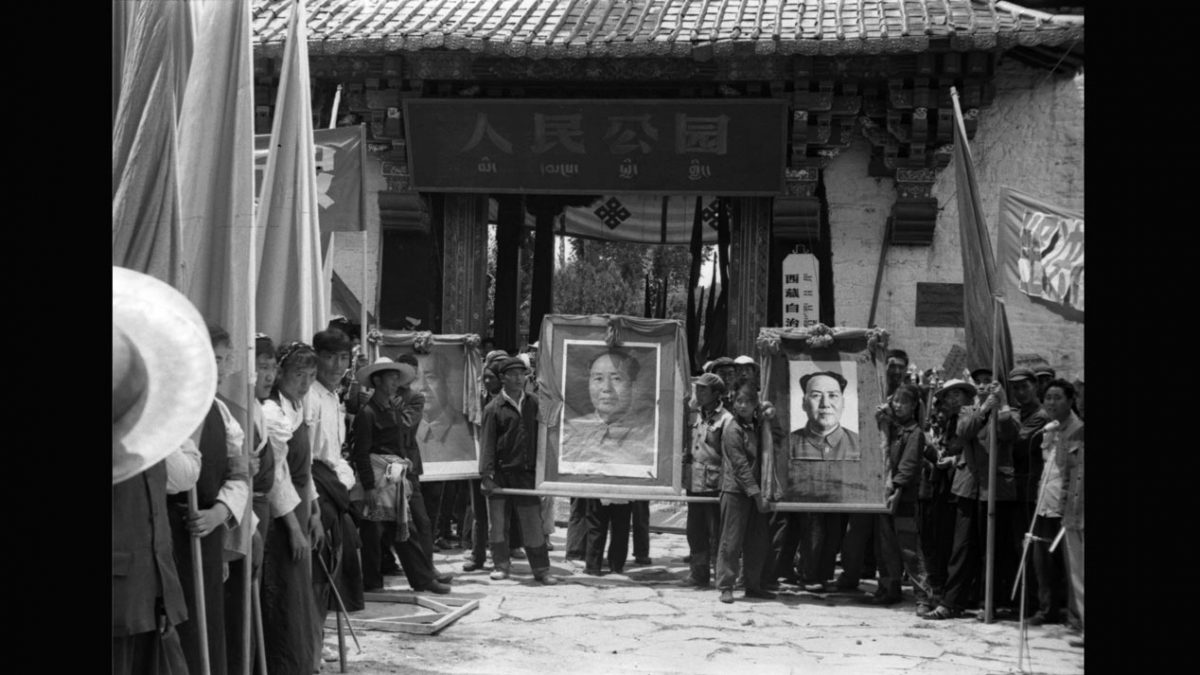 On August 28, 1966, Red Guards and communist cadres gathered outside the gate of Norbulingka, holding portraits of Mao Zedong and red ags, to celebrate the renaming of Norbulingka to "People's Park." Prior to the Chinese occupation of Tibet in 1959, Norbulingka was the summer residence of His Holiness the Dalai Lama.
Chakpo Ri (Iron Hill) was accused of being an elitist medical center for the Dalai Lama and other serf owners, and was renamed to "Victory Hill."
The Tibetan Medical and Astrological College of Lhasa established by the 13th Dalai Lama in 1916, was renamed "Proletarian Hospital" on August 25, 1966.