Exhibition on Tibet drew thousands of visitors in Mandi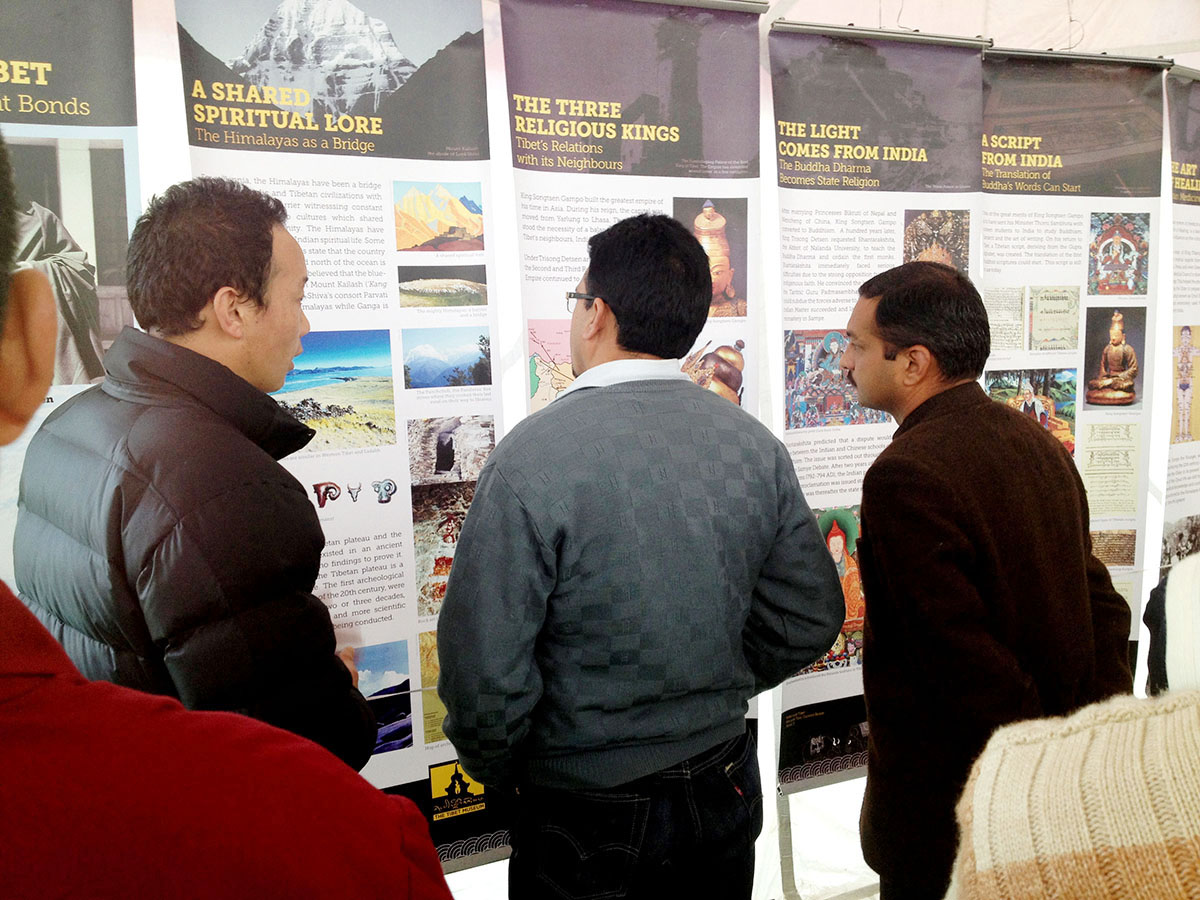 DHARAMSHALA: At the invitation of Tibetan Settlement Office in Mandi town in northern India state of Himachal Pradesh, the Tibet Museum of the Central Tibetan Administration's Department of Information and International Relations organised an exhibition from 2-4 March to mark the 80th birthday of His Holiness the 14th Dalai Lama this year.

The exhibition co-hosted by the Indo-Tibetan Friendship Association of Mandi was inaugurated by Mr Pawan Kumar Meena, Additional Superintendent of Police, Mandi. The exhibition was themed on 'India and Tibet- ancient ties, current bonds' and 'Self Immolation protests in Tibet'.

Around 2,000 local Indians and Tibetans saw the exhibition with great enthusiasm and eagerness and applauded the effort of the organisers for holding the first ever exhibition of its kind in Mandi and urged the need for such exhibition to be organised frequently, especially in schools and colleges, a Tibet Museum staff said.

The exhibition received wide coverage in the local TV Channels and newspapers.

Local Indian dignitaries including P.L. Thakur, Inspector General of Police and Mr Gopal Chand, Additional Deputy Commissioner, Mandi, graced the exhibition. Ven. Ringu Tulku Rinpoche of the sacred pilgrimage site of Tso Pema near Mandi also visited the exhibition.

DIIR publications on Middle Way Policy, Introduction of CTA, current human rights situation in Tibet and Tibet Museum newsletters were distributed among the visitors.