The Tibet Museum Participates in ​​International Migration and Human Rights Online Forum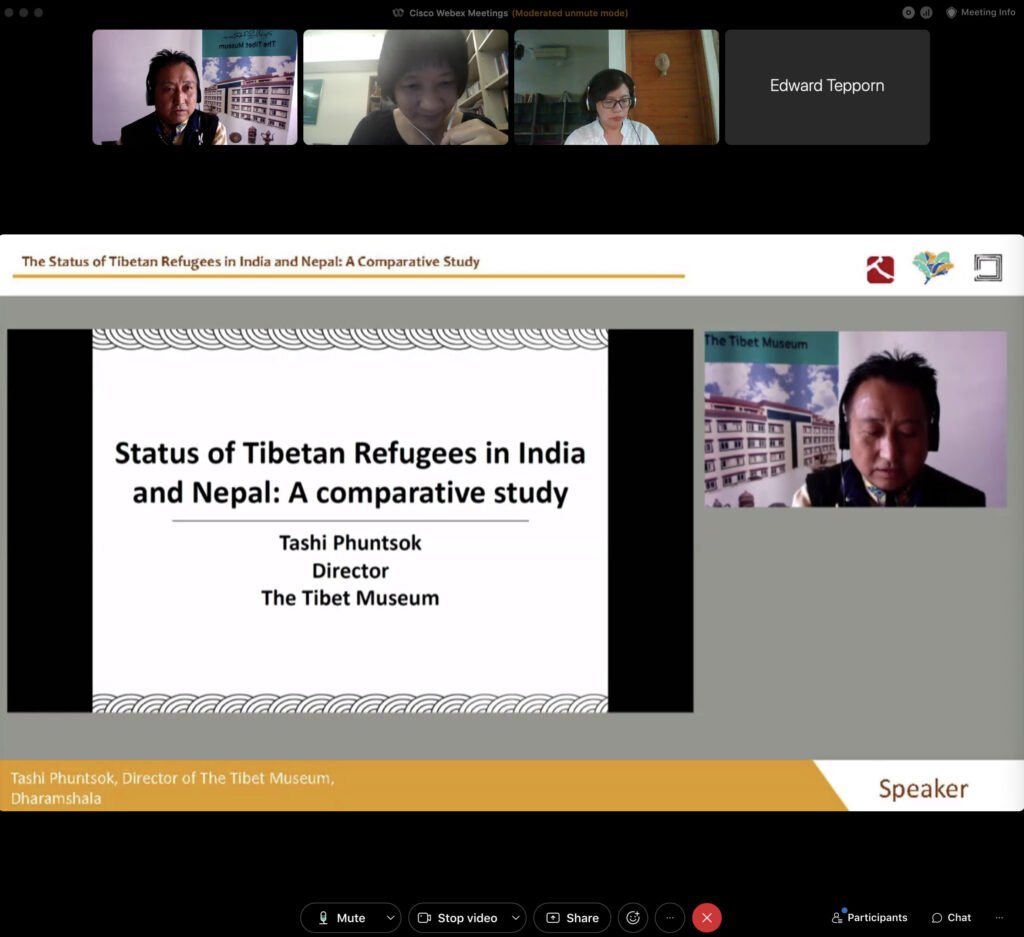 Tashi Phuntsok, Director of The Tibet Museum, speaking on the status of Tibetan Refugees in India and Nepal
Dharamshala: Tashi Phuntsok, Director of the Tibet Museum, participated in the International Migration and Human Rights Online Forum on 20th October 2021. The online forum was jointly organised by the National Human Rights Museum Taiwan, the Federation of International Human Rights Museums Asia Pacific and the International Coalition of Sites of Conscience. 
​Mr ​Tashi was invited to speak as one of the panellists at ​the​ forum on "Transnational Migrants: Inclusivity and Exclusivity in Immigration Histories". ​Mr ​Tashi made a presentation on the status of Tibetan Refugees in India and Nepal. He spoke on the historical background of Tibet, its occupation by China and subsequent escape of His Holiness the Dalai Lama and Tibetans to India, Nepal and Bhutan, the recent escape trends and the current status of Tibetan refugees in India and Nepal. He also highlighted the challenges encountered by Tibetans in Nepal in obtaining Refugee Card and residency rights, education and employment status and suppression of Tibetan culture and political rights. He concluded the session by heeding on the possible outcome of new China-Nepal agreements 2019, if confirmed, will lead to the deportation of thousands of Tibetans back to Tibet. 
Other speakers for the forum included Agnès Arquez Roth, Head of the Network & Partnerships Department, National Museum of Immigration History, France; Ed Tepporn, Director, Angel Island Immigration Station, US and Chia-Ni Wu, Associate Curator & Leader of Public Service and Education Division, National Museum of Taiwan History, Taiwan. 
-Report filed by The Tibet Museum, DIIR-