Tibet Heritage Preservation Initiatives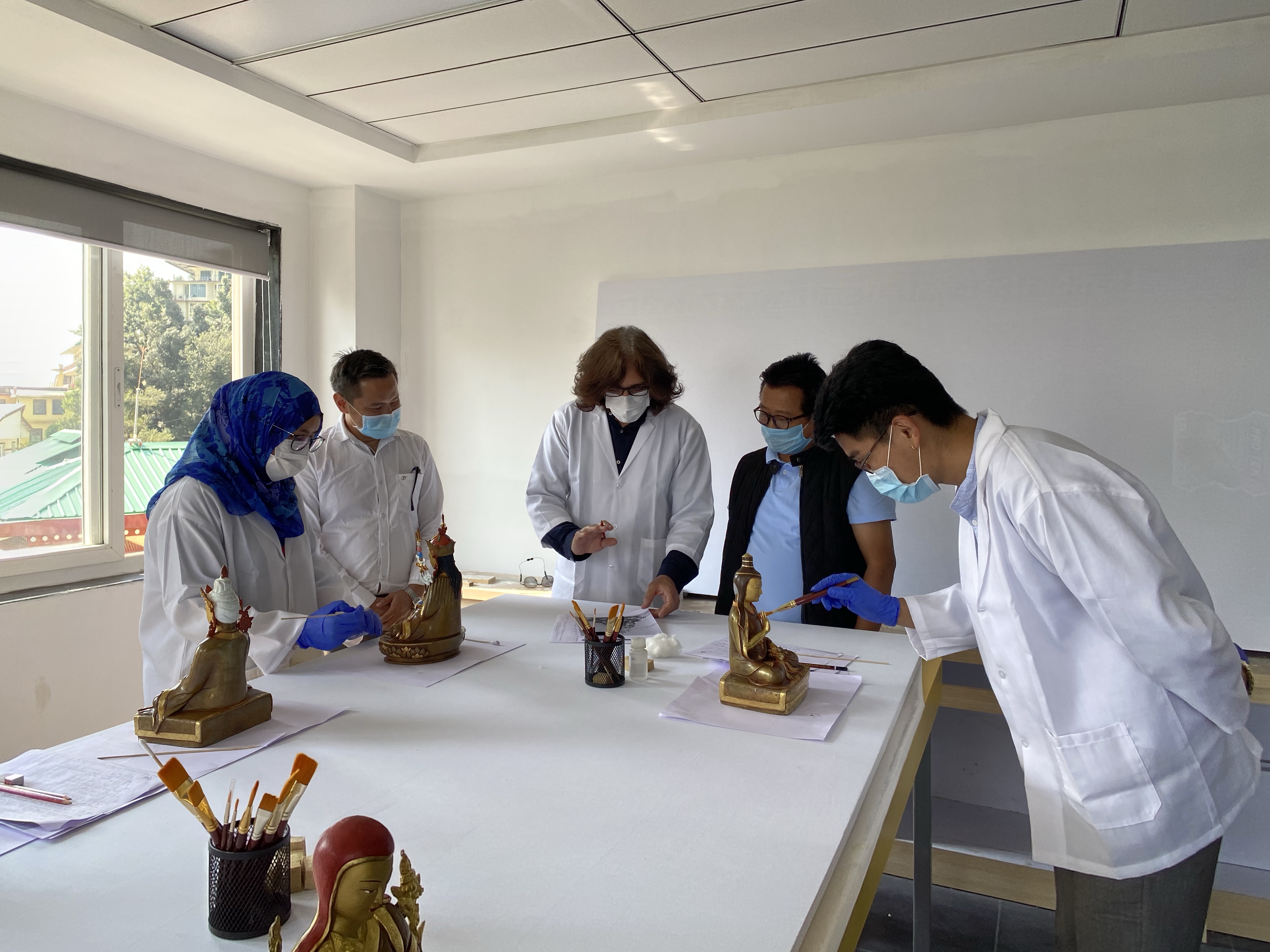 The Tibet Museum of the Department of Information and International Relations, Central Tibetan Administration, has initiated a project for conservation, preservation and display of its collection. After conservation, this collection will be displayed in the new Tibet Museum in Gangchen Kyishong, Dharamshala, which will serve as a repository of cultural and historical information about Tibet and Tibetan culture.
A dedicated Art Conservation Laboratory has been established for this purpose. Our conservation team is working hard behind the scenes on documentation, conservation & preservation and subsequent display of the collection.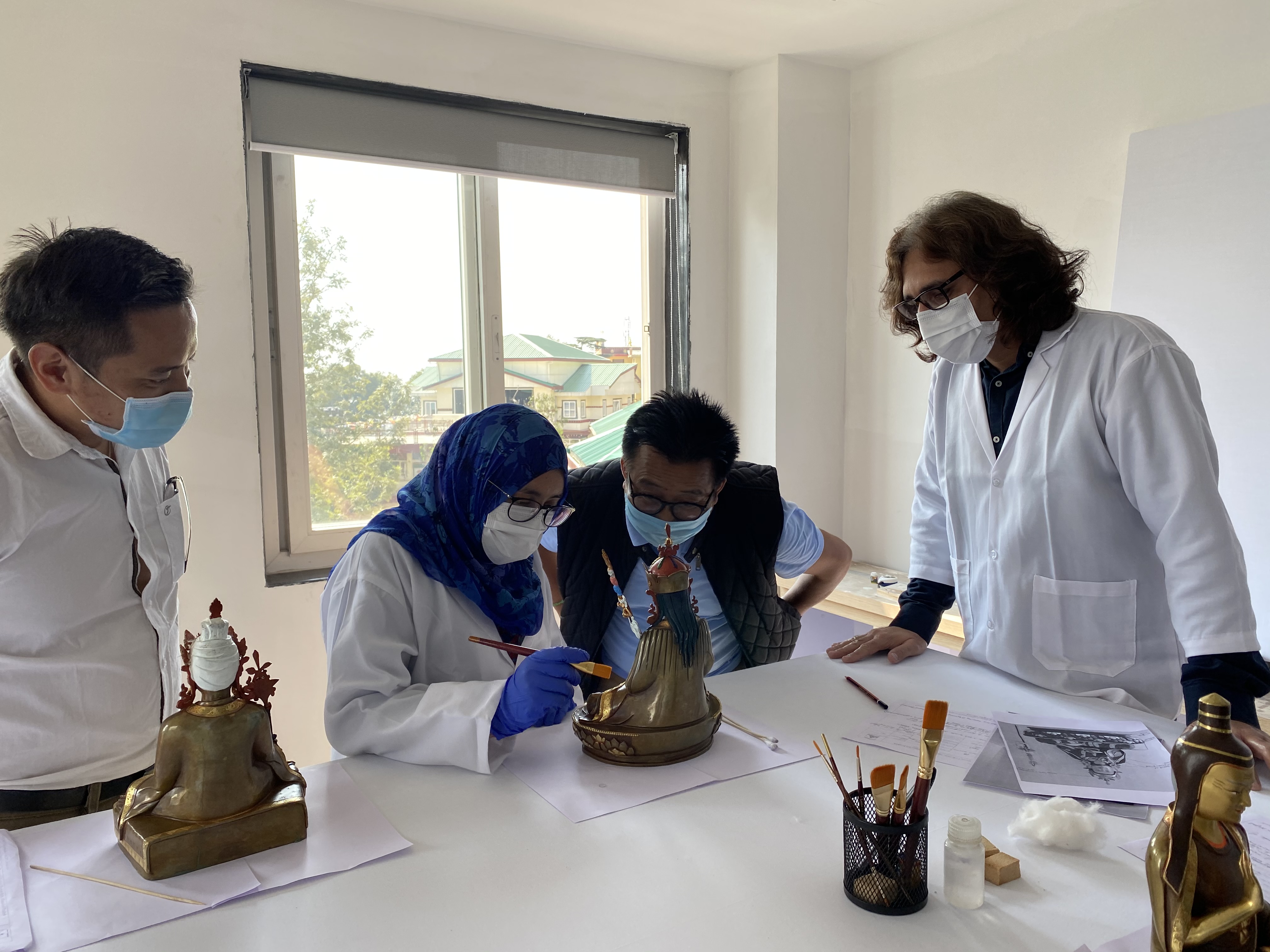 The conservation team comprising Tenzin Jinpa, Kunga Choedon, Nazima Choudhary, Tsering Norbu and Karma Tashi is working in coordination with our Art Conservation Consultant Pankaj Sharma and Textile Conservation Consultant Smita Singh in association with the Tibet Museum Director Tashi Phuntsok. The work is in full swing. In these images, the team can be seen documenting the artifacts and having deliberations about deteriorations and treatment methodologies. This project is funded and supported by USAID, Social and Resource Development Fund and the Tibet Fund.
Follow us for further updates and to learn how our team is executing this vital assignment to save our heritage for the posterity.