Tibet Museum Concludes South India Exhibition Tour at Kollegal
[Source:tibet.net]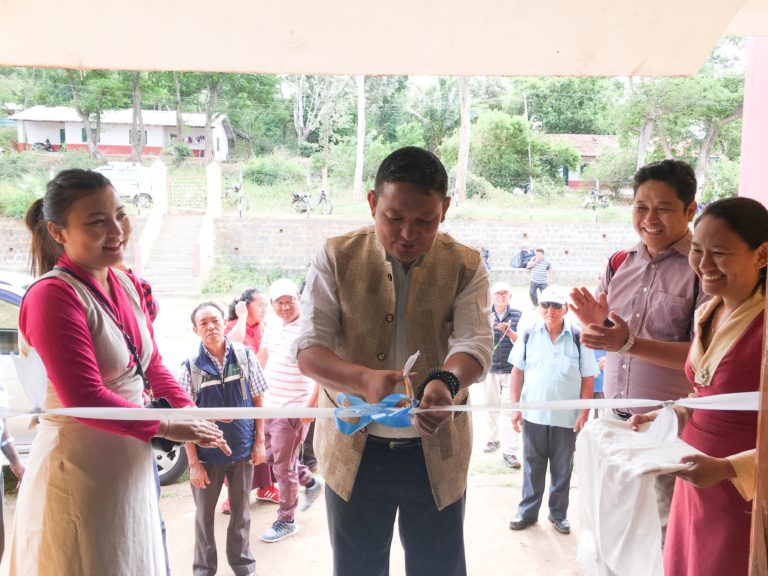 KOLLEGAL: Tibet Museum concluded its traveling exhibition tour of three Tibetan Settlements in Southern India by showcasing at Dhondenling Tibetan Settlement, Kollegal, Karnataka on 13 July 2017.
The Photo Exhibition comprising of themes, 'Biography of His Holiness the Dalai Lama's and 'Why are Tibetans turning to Self-immolation in Tibet?' was inaugurated by Mr Thupten Tsering, the representative of Dhondenling Tibetan Settlement in front of Tibetans gathered to view the Photo Exhibition at Dhondenling Community hall.
After the inauguation ceremony, the visitors curiously went through the Photo exhibits and Tibet Museum staff explained the photo exhibits to the elderly and aged members of the audience. To further highlight the current situation in Tibet, a documentary film, named, 'What Remains of Us', was screened for the visitors.
The Exhibition witnessed a regular flow of visitors throughout the day. In the afternoon, the Students from C.S.T. Kollegal visited the exhibition venue accompanied by their teachers and were guided through the photo exhibits by the staff of Tibet Museum. Documentary film, 'What Remains of Us' was again screened for the senior students of C.S.T. Kollegal.
The publications from Department of Information and International Relations (DIIR) on Middle-way policy, Sheja Newsletter and Tibet Museum's Newsletters were distributed to the visitors.
The Tibet Museum had showcased the two-themed Photo exhibition at Tibetan Dickyi Larsoe Settlement, Bylakuppe and Rabgayling Settlement, Hunsur on 6 and 10 July respectively.