Tibet Museum observes International Museum Day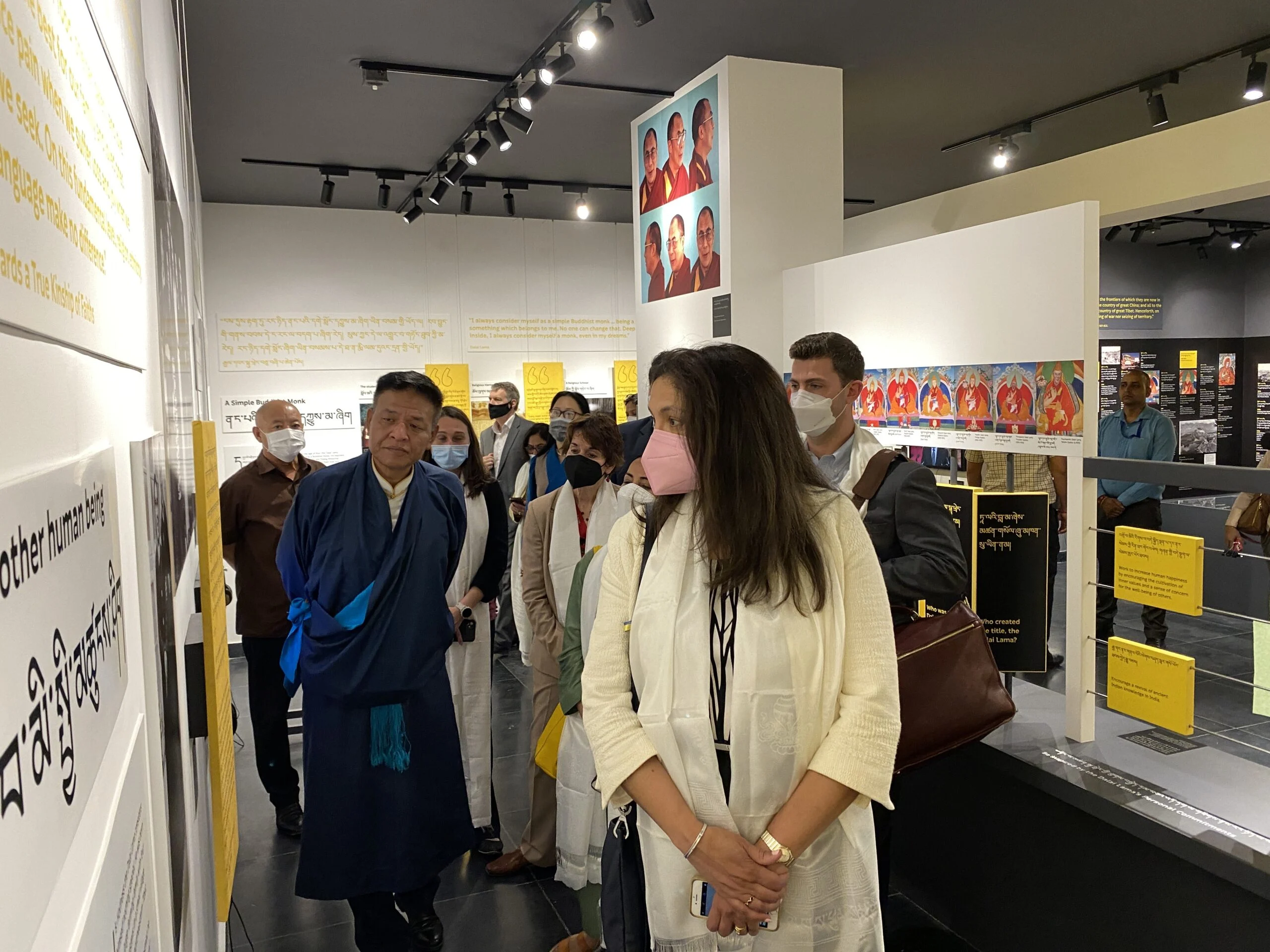 US Special Coordinator for Tibetan Issues Uzra Zeya and the delegation at the Tibet Museum.
Dharamshala: On the occasion of the world Museum day, Sikyong Penpa Tsering inaugurated the virtual tour of the Tibet Museum, DIIR Kalon Norzin Dolma was also in attendance. The Tibet Museum also celebrated the day by launching the shared journeys panel exhibition in its temporary exhibition section.
On this celebratory day, Under Secretary Uzra Zeya, U.S Special Coordinator of Tibet issue and delegates from the United States bestowed the museum with their presence, followed by an exclusive tour given by Tenzin Topdhen, Director of the Tibet Museum.
The Shared Journey Panel exhibition emphasizes the work of 12 member organizations of the Asian and Pacific Sites of Conscience Network. The panel exhibition unveils the victim's first-hand experience of migration, exile and rights of minorities via organizations in Afghanistan, Bangladesh, Cambodia, Nepal, Sri Lanka, Taiwan and The Tibet Museum in India.
The virtual tour of the Tibet Museum is accessible in four different languages i.e., Tibetan, English, Hindi and Chinese providing a comprehensive tour of The Tibet Museum and a collective tour of other Tibetan museums in and around Dharamshala. The Tibet Museum also initiated an interactive tour of the ten sections of the museum with thirty-eight pop-up questions.
Walking through the history of International Museum Day, it was first organized by the International Council of Museums in 1977 and all the museums of the world were invited to participate and promote the role of museums in the global platform through various activities around the particular theme that changes every year. The theme of International Museum Day 2022 is 'The Power of Museums' and the afternoon session of the day started with an initiative to form an alliance among the Tibetan museums around Dhramashala i.e.representatives from the Museum of Library of Tibetan Work and Archives, Mentseekhang, Tibetan Institute of Performing Arts, Norbulingka Institute and The Tibet Museum.
-Report filed by Tibet Museum.