The Tibet Museum showcased photo exhibition titled "A Long look Homeward" to commemorate the 10 March Uprising Day as a part of the travelling exhibition.
Mrs. Tenzin Dolma and Mr. Nawang Dorji of Tibet museum interacting with guest at the exhibition site.
The Tibet Museum of DIIR, CTA successfully concluded it's travelling exhibition on 10th March 2023 at Kullu district, Manali area. In this one day traveling exhibition program, The Tibet Museum showcased a 50 panel photo exhibition on the theme "Long Look Homeward" to commemorate the 10th March 1959 Uprising and also to express deep solidarity with the Tibetans who lost their lives during the uprising against Chinese brutality in front of the Potala Palace, Lhasa,Tibet and also with the brothers and sisters who are still suffering inside the Tibet under the cruelty of Red Chinese regimes. On 8 March 2023,  the Tibet Museum's staff Tenzin Dolma and Nawang Dorjee left for Kullu from Dharamshala and arrived near Dhobi Tibetan Settlement the next day where the Kullu TSO secretary Ms. Yangchen la open heartedly welcomed the two staff.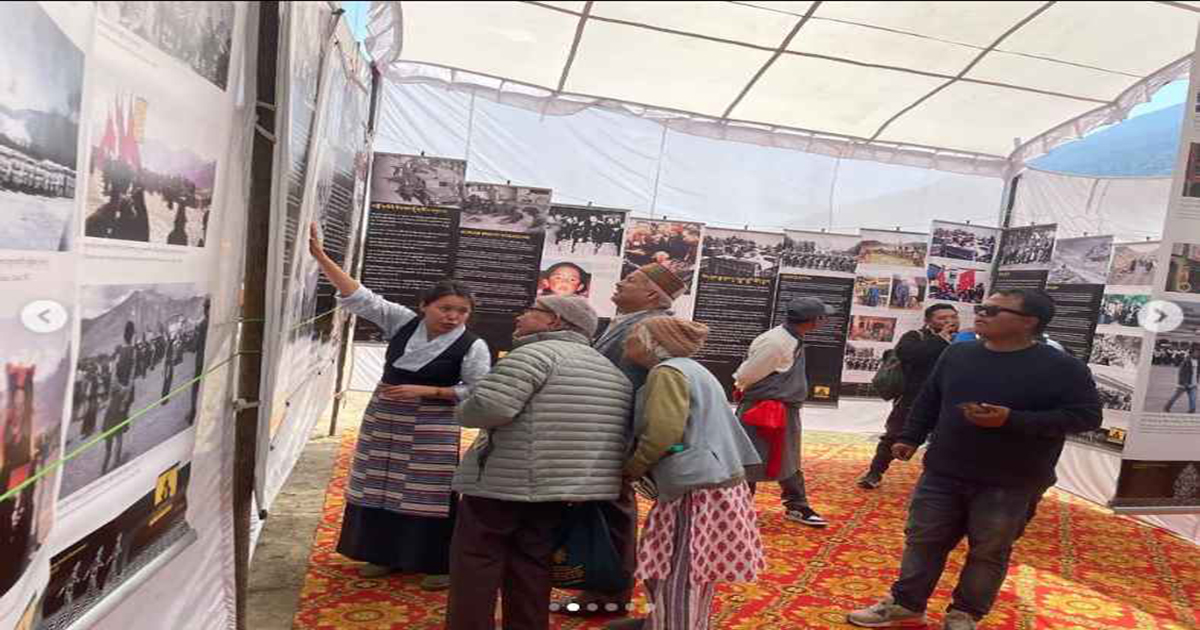 after successfully setting up the exhibition and was officially opened for the public at 12:00pm as their last program of the event. The Tibet museum's staff gave brief introduction on the photo exhibition to the Chief guest Mr. Tashi Paljor, Member of the Tibet Support Group, Kullu and Guest of honor Hari Lal Thakur, Member of the Tibet Support Group and Advocate Dilip Singh Thakur Member of TSG, Shanti Devi, Khunnu Khampa and IB officer Ms. Rohini who was also invited to attend the event.
Reported by – The Tibet Museum.