Tibet awareness talk series report on 'Nepal Tibet relationship and history of Tibetan refugees in Nepal'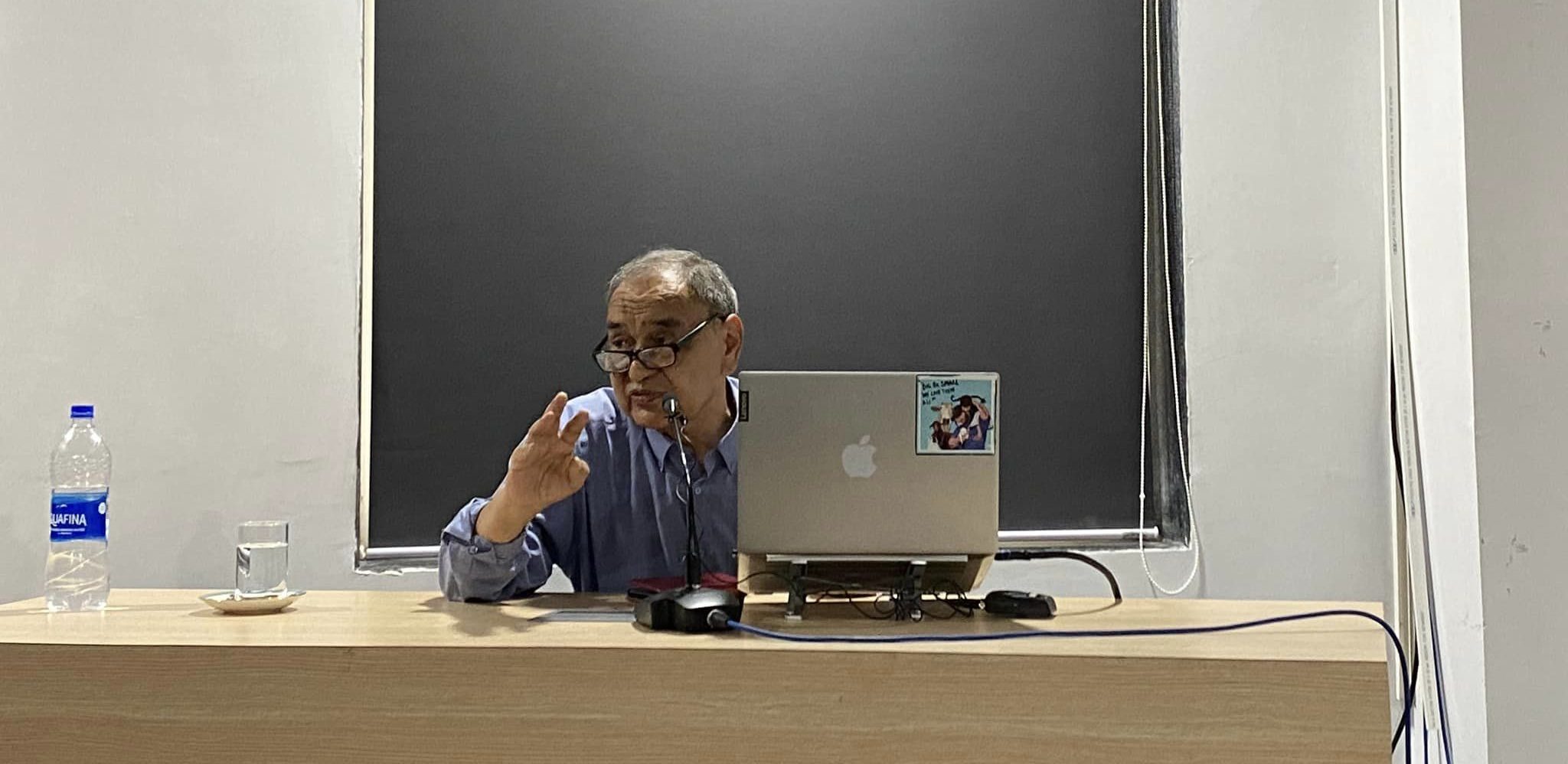 Dharamshala: As a part of the Tibet Museum's bi-monthly Tibet awareness talk series, Rinchen Dharlo la, author and former representative of His Holiness the Dalai Lama in Nepal and Americas presented on the topic ' Nepal-Tibet Relations' on 18th April 2023 at the Tibet Museum's Auditorium. The event was attended by a large number of attendees and It was literally a house-full moment.
The speaker started by tracing the earliest historical relations that had taken place between the two neighboring Himalayan nations, Nepal and Tibet, in the 7th Century to the medieval period until the modern era. His presentation delved into the multiple aspects of the Nepal – Tibet relations which include matrimonial, art and architecture, trade, religion and at times, war and treaties. With his profound knowledge and understanding of the historical facts and events, the speaker provided a holistic narrative on the topic which highlighted the centuries old symbiotic relation that survived until the present days.
Rinchen la has compiled a rare collection of photographs of wall paintings, monasteries, rock edicts, statues and important persons in history to supplement the topic. Especially, having served as the director of the Office of Tibet and the Dalai Lama's representative in Nepal from 1978 to 1987, and also as boards of the Carpet Trading Co., the Jawalkhel Handicraft Pvt. Ltd., Tashi Palkhyil Handicraft Center Pvt. Ltd., and the Snow Lion Foundation, the speaker is well aware of the early history and the current situations of the exiled Tibetan community in Nepal. After the presentation, the question and answer round was particularly interactive and the event was successfully concluded.